Known as Volkswagen Golf G60 Limited and with only 71 produced, the car we're talking about today is the rarest sports version of the second-generation Golf.
THE second generation golf featured several sports variants. In the "base" we had the GTI, with an eight-valve engine and 112 hp and the GTI 16v which kept the engine, doubled the number of valves and saw the power increase to 139 hp.
Above these were the GolfG60, which saw the GTI's eight-valve engine receive a supercharger and deliver 160bhp and the Golf Rallye. The latter was a homologation special with all-wheel drive, engine from the Golf G60 and square headlights from the Jetta, intended to serve as the basis for Volkswagen's response to the success of the Lancia Delta Integrale in rallies (and sales).

SEE ALSO: Glories of the past. Volkswagen Lupo GTI, a real "pocket rocket"
However, it was the Volkswagen Golf G60 Limited that brought together the best of all the other four versions. It had the all-wheel-drive system of the Rallye, the 16-valve engine of the GTI 16v and the supercharger of the G60 – a sort of ancestor of the Golf R32 and current Golf R.
Volkswagen Golf G60 Limited Numbers
The "mixture" of all these "ingredients" results in a maximum power of 210 hp and a torque of 252 Nm, figures which made this Golf the most powerful until the arrival of the Golf R32.
All that power translated into a 0-100kph time of just 6s, a figure that, while still worth mentioning today, made in the mid-1980s of the Golf G60 Limited one of the fastest models in its class.
Interestingly, in terms of visuals, the Volkswagen Golf G60 Limited adopts a much more discreet look than its power would suggest. Up front, there were just two round headlights (the GTI had four) and the red accents around the grille gave way to blue, in anticipation of the color used on the Golf R.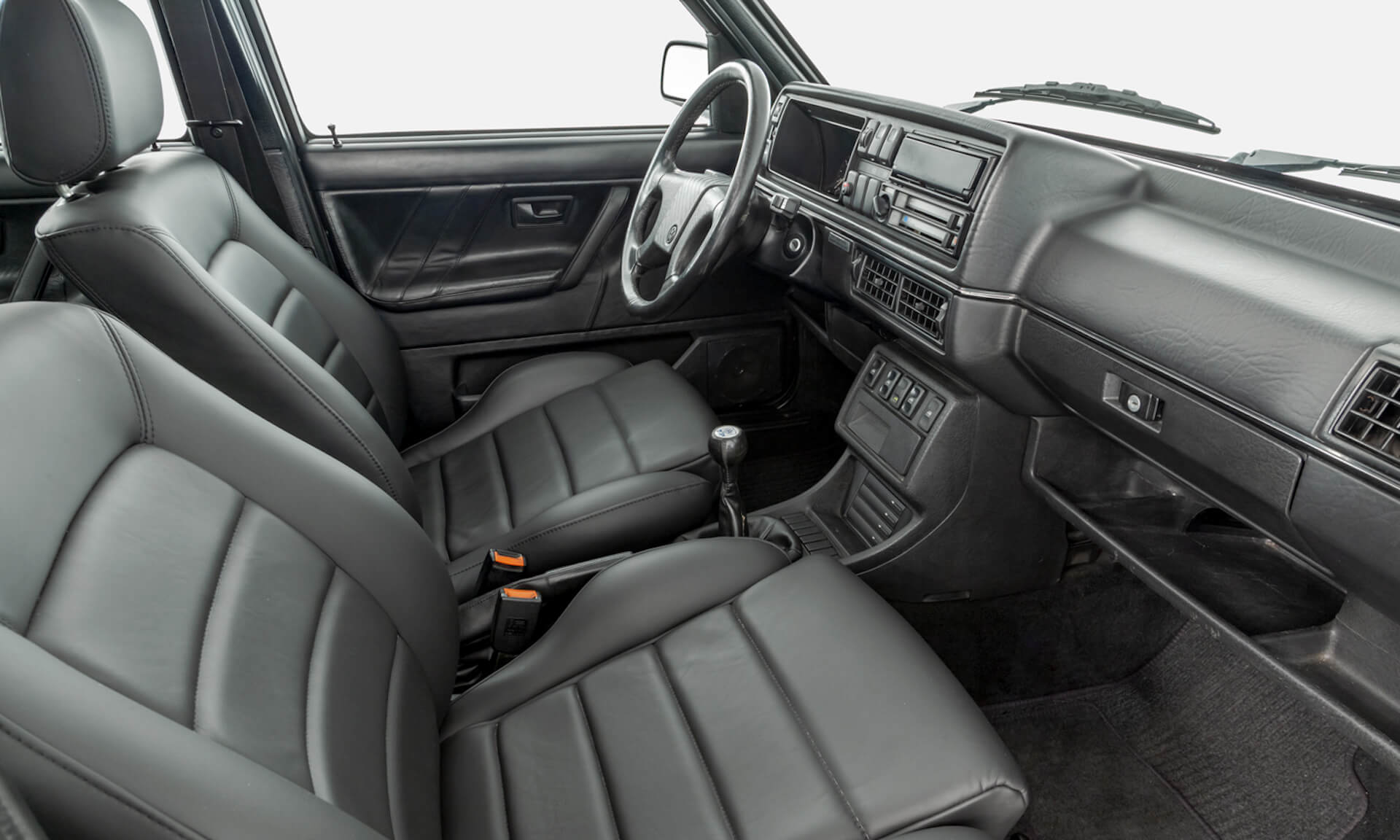 There were also discreet flared wheel arches, 15 inch BBS rims and very discreet logos. Inside, the leather upholstery stands out.

SEE ALSO: The history of the Volkswagen Polo G40. At more than 200 km/h for 24 hours
As for the unit that is now for sale on the site 4 stars classicsthis one is on sale at a price of 79,995 pounds, or around 93,470 euros, and is the 16th unit of the 71 produced.
4 star classics
It is under the hood that is the biggest point of interest of this Golf.
With 108,900 km, this Golf G60 Limited was recently painted and its interior has undergone a restoration, which is why it looks practically new.
In terms of mechanics, it benefits from several improvements such as a revised compressor or a stainless steel exhaust, which should have more power than initially announced.