This increased security measure is intended to make Android devices more secure, but it may cause inconvenience to users. While most Android phones don't have Android 12 yet, Google is already rolling out the developer preview of Android 13.
O android 13 is the new version of Android OS which is more aggressive with permissions than previous versions. Even processes that would normally access certain parts of the system are now denied by default. This increased security measure is intended to make Android devices more secure, but it may cause inconvenience to users.
While most Android phones don't have Android 12 yet, the google already distributes Android 13 Developer Preview. This is a release where we gradually see the new features that will come to the final system. Yesterday the second Developer Preview was released.
With that come some of the most relevant changes in recent years for the system, although they may go unnoticed at first glance. We have new permissions in Android, we can control sensitive permissions with one click and even scan background processes from the status bar.
Android 13 comes with more changes than expected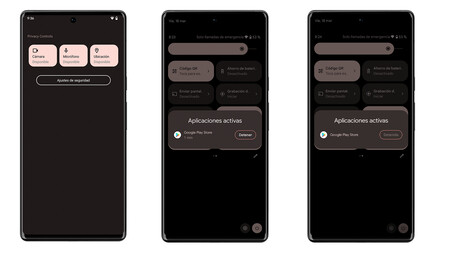 Developer previews are small, cumulative updates that usually don't come with new features visible to end users. However, this DP2 has its share of interesting novelties. First, we now have a toggle that allows us to control all sensitive permissions in a unified way. We're talking about camera, microphone, and location permissions.
Android 13 has a new setting to control sensitive permissions from a single panel
If we don't want it apps can use these permissions, even if at some point we have granted them, we will only have to click on the new "Security" shortcut. From there, we can revoke system-wide permissions.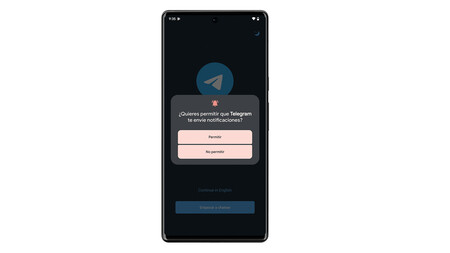 Second, a new permission is coming to Android: the notification permission. So far the apps could send notifications by default once installed. From this version we will have to give them permission in the pop-up window that will appear once the application is installed.
For the first time on Android, we can close apps that are running in the background from the status bar by tapping the "X" next to their icons.
But the big news is the new ability to control background processes. To prevent the execution of an application, it was necessary until now to go to the settings, list of applications, and from the page of the application itself, authorize the stopping of the application. Now, from the status bar itself, we will see the applications in the foreground, being able to close them with a single key.
A mountain of new authorizations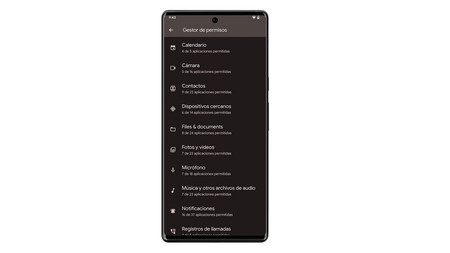 Android 13 also comes with a drums new permissions, including "Music and other audio files", "Photos and videos", "Nearby devices" and the "Files and documents" permission.
The purpose of these new permissions is to have even more control over the behavior of applications, to control their operation and to be able to manage them through the authorization manager. Likewise, the system will warn us when an application uses too much battery, so it will be easier for us to close it.
Finally, Android 13 becomes even more restrictive with the permission that allows apps to read the state of the phone. Android 13 limits the amount of data sent to apps that use this permission.
Yesterday's release of the developer preview for Android 13 turned out to be packed full of new features and changes. Although many of them may go unnoticed, they are important in shaping the future of Android. Keep an eye on AndroidGeek for more information on all the latest tech news!
Read the latest news from the world of technology on Google News, Facebook and Twitter and also in our Telegram group
Every day we bring you dozens of news about the Android world in Portuguese. Follow us on Google News. Click here and then click Follow. Thank you!