The Redmi K50 range will be announced on March 17, the phones will be able to arrive with up to 2K resolution screen, new Bluetooth 5.3 and more.
The first member has already been revealed, the Redmi K50G, a phone optimized for games and features trigger buttons and 120W fast charging.
Now, the other models will be announced very soon, on March 17, i.e. Thursday, but the manufacturer is already releasing some details about the phones.
The Redmi K50 range will be presented on March 17 and will have many recent technologies
Xiaomi has revealed that the Redmi K50 line will be showcased at an event scheduled for March 17, as expected the phones will be showcased in China.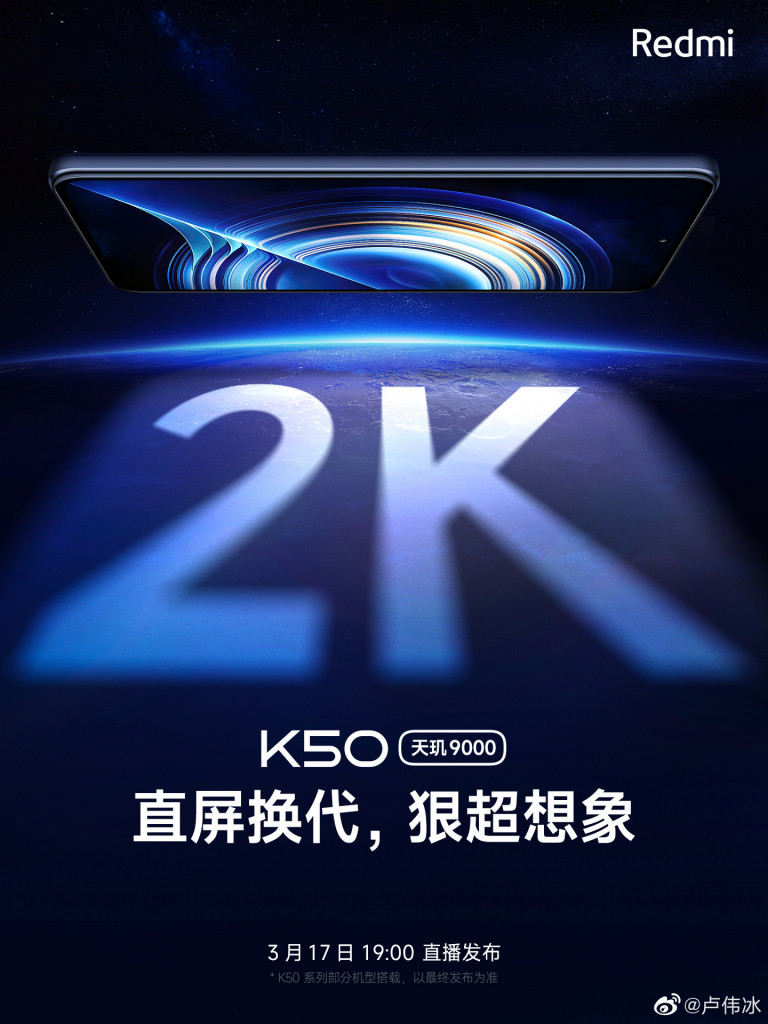 The manufacturer indicates that one of the models will have a screen with 2K resolution, which for many is a big difference between current and high-end devices.
Another novelty is that the phones will have Bluetooth 5.3 technology, which consumes less battery, more speed that can be used in games, in addition to having a function to reduce possible interference during use.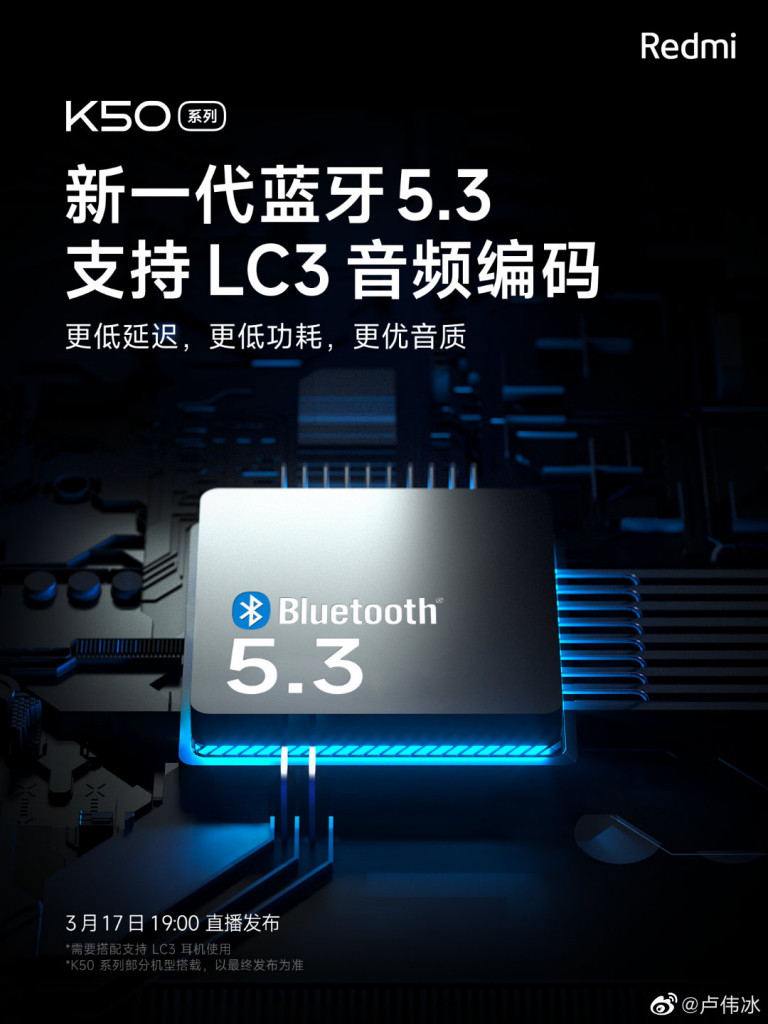 In addition to 5G network support, Redmi K50 series devices will also arrive with WiFi 6which will allow a fast and efficient wireless connection.
For general multimedia, in addition to dual stereo speakers, users will have the Dolby Atmos Technology for a more enveloping sound in all types of audio.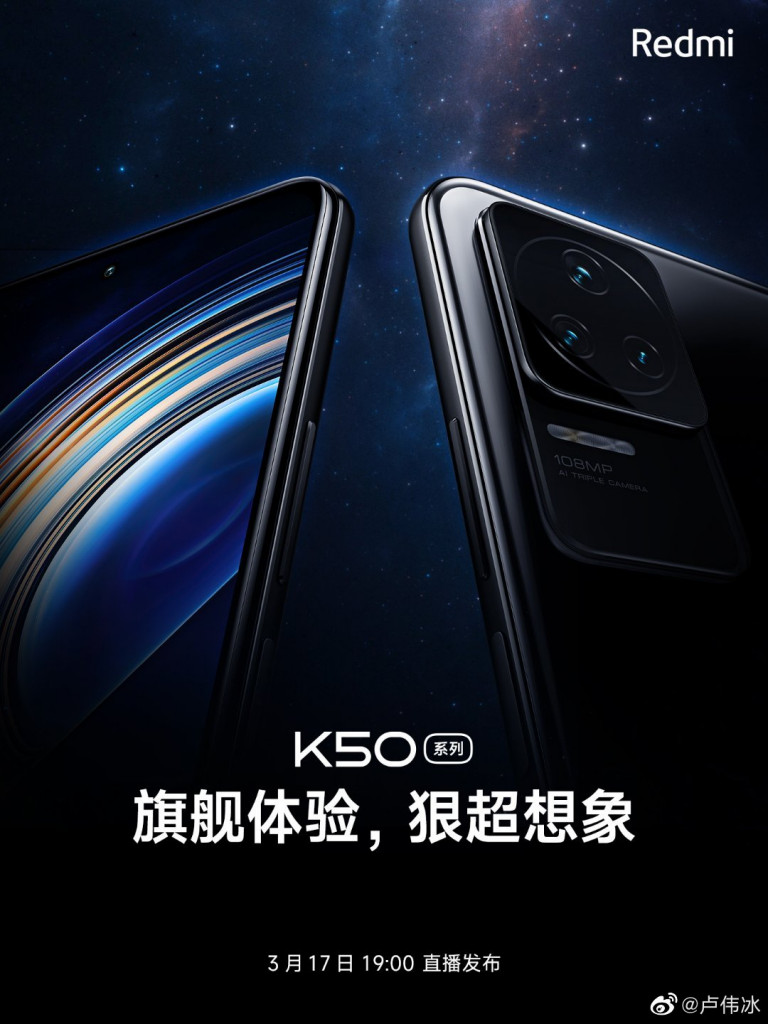 It is expected that three models will be presented at this event, everything indicates that we have the Redmi K50 with the processor Snapdragon 870the Redmi K50 Pro would arrive equipped with the new MediaTek Dimension 8100 and the Redmi K50 Pro+ will have the MediaTek Dimension 9000 chipit should even outperform the Snapdragon 8 Gen 1, at least in the benchmark score.
With only a few days before the event, it will be very interesting to check what each model will have, since they should arrive on the international market under other names, such as the Redmi K50G, which is expected to launch as Poco F4 GT in the global market.
Via: weibo